DJ Profile: Kitty from CO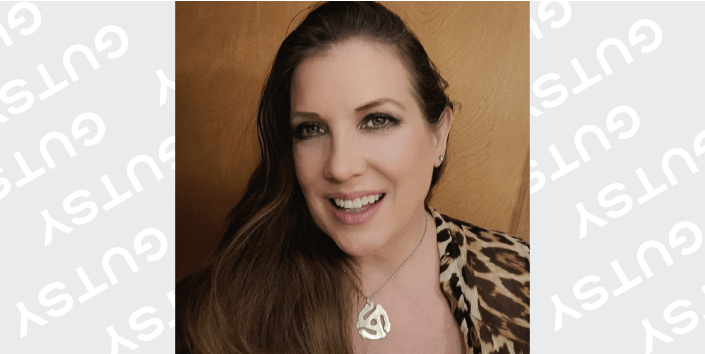 Lindsey Anderson, AKA Kitty Kowalski. Loquacious, vivacious, incisive, decisive, resourceful, resilient, persistent, kinetic, energetic. And of course, I love music. It's my life.
Have you DJed before?
I have DJ'd at clubs and parties. I used to own bars so you sometimes get thrown into it, but I've never done it professionally or anything. It's always been just for fun.
Why are you a DJ now?
I have 25,000 songs in my iTunes. I have been listening to and studying music since I was very young. Records were my toys growing up. My favorite cartoon was Josie & The Pussycats and TV show was The Monkees. I always wanted to be in a band and play music. I did that, and now that I don't anymore, I want to hear music I like so I play it and hopefully other people like it, too.
How would you describe your show?
When I don't have a theme, I default to power pop, punk, garage rock, and high energy rock music you can dance to. I've had theme shows on Northern Soul, Eurovision, Disco, New Wave, No Wave, 90s Dance Music, Songs About Dances, Grrrl Rage, 70s Am Radio Gold - a real mixed bag but it's all music I love and it has to be FUN!
How do you assemble a show?
Once I get on a theme, I rifle through my collection and start amassing a list. For as many songs as I have, there is so much I don't have so there are some songs I have to hunt down. I used to do all my playlists in advance, and then I found myself changing them on the fly. Now I pick my first song and then just roll with it. I also take requests so when I'm playing, I'm on discord, and my friends are listening and texting me requests.
What's your favorite thing about DJing on Gutsy Radio?
Having the freedom to play what I want. It's great when I get into a groove and the people on the Discord channel are digging it and it almost becomes a group effort with the requests.
What is a favorite show of yours in the Gutsy Radio archive?
Why do you like this show?
My most favorite show was four hours of garage rock which is not recorded. But my first Northern Soul show was my most recent favorite as I worked really hard on it over weeks of finding all these really great obscure songs, but they all sounds like hits that everyone should know. Of course, there are some famous songs too but it was a really fun show and lots of great dance music.